Sales burnout is costing sales teams their best people. If Sales managers coached LeBron James like they manage their salespeople – it might look something like this:
Sales Manager:

"We're on a 6 game winning streak (consecutive quarters hit) we need to keep crushing our opponents."

LeBron:

"Sure coach"

Sales Manager:

"LeBron instead of getting 30 points and 10 rebounds like last game, I need you to get 40 points and 15 rebounds this game." (Metrics)

LeBron:

"Why coach?"

Sales Manager:

"We need more fans. Our sold out stadiums aren't enough to make us happy." (Rat Race)

LeBron:

"Coach… I can try, but I'm feeling a little burnt out from that road trip and back to back games (Hard previous quarters)…"

Sales Manager:

"Burnt out? Really?

Here are some new basketball shoes – they'll make you run faster (Sales Technology)

And let me teach you a better way to shoot so it's easier to score." (Sales Training)

LeBron:

"Coach… I think I just need some rest… Maybe manage my minutes (Lower my metrics) next game so I can rest and not get hurt?"

Sales Manager:

"No we need to win this game. (Hit Target)

Didn't you hear me? We need to crush it or the world will end."

LeBron:

***Tears ACL***
***Changes Team***
Sales Manager:

"Man LeBron was a bad culture fit and not cut out for basketball…" 
What You Can Do About Sales Burnout?
Sales burnout, anxiety and declining Mental Health  is costing you more than you think. Help your team protect their Mental Health and sales burnout so you don't lose the LeBron James on your team.
For more daily updates like this one, plus more in-depth strategies to improve your sales performance, resilience and well-being through better Mental Health – access the online course + private newsletter for $10 per month.
Checkout Online Course + Private Newsletter
About The Author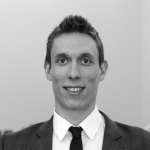 Jeff Riseley is currently the Founder of the Sales Health Alliance and Mental Health Advocate. With over a decade of sales experience – Jeff understands the importance of Mental Health in achieving peak sales performance.
Jeff combines his sales (Sales Knowledge Institute) and Mental Health expertise to improve sales performance through a mix of sales mentorship and mental health best practices. His strategies have helped sales teams improve their sales process, while helping them become more motivated, resilient and better equipped to tackle stressful events within sales.
He is currently delivering these strategies through on-site workshops, coaching and speaking engagements. To explore working with Jeff contact him at [email protected]