How many fresh college graduates are going through your sales onboarding program each year?
This was a question Kushal Saini Kakkar and I discussed during a recent episode of On The Flip Side podcast (listen here). We both felt that new sales hires (especially fresh graduates) need more Mental Health training and support during sales onboarding.
Unfortunately our current education systems and societies are still doing a relatively poor job equipping younger generations with stress management strategies before entering the workforce.
This means the responsibility is falling on companies and sales organizations to support them.
Especially if sales organizations are expecting new sales hires to perform quickly; it's naïve to think that someone who just graduated (or new to sales) has the toolkit they need to minimize stress and maximize the Mental components required to do well in sales.
You can see part of this conversation in the clip below.
Why Sales Onboarding Is The Right Time For Mental Health Training
Rather than reacting to sales burnout or Mental Health struggles impacting performance in the future; new hire sales onboarding is the perfect time to provide Mental Health and Resilience programs. Building these types of programs into onboarding is a proactive strategy any sales team can use to support better Mental Health and sales performance.
These programs also integrate seamlessly into the new hire experience:
New sales hires are already in the "training mindset" and likely expecting some virtual learning.
There is no pressure from targets or quota, which means learning and retention will be maximized.
It's an opportunity to reinforce a more supportive sales culture and reduce Mental Health stigma across the organization.
These programs also provide new hires with the tools they need to protect their Mental Health before they enter a high stress environment.
Right now the majority of sales organizations are only supporting salespeople with their sales and product training during onboarding. In a remote working environment, more focus needs to be placed on empowering individuals to manage stress levels on their own.
What do you think will happen to performance…
When they lose their first deal or upset the wrong prospect and have….
No idea what's happening inside their own mind and body.
Start to become overwhelmed by spiraling thoughts or difficult emotions.
No one to talk to because they live alone.
And no one to check in on them because everything is virtual and no one can see them struggling.
Anxiety in sales is NOT optional. It's part of everyday life.
Every new sales hire needs a toolkit and skillset to prepare them for what's ahead.
Need A Resilience And Mental Health Program For Your Team?
If you're looking for a Mental Health and Resilience program to snap onto your new sales hire onboarding process; several clients are now beginning to explore how the online course I created can fit into their current onboarding schedule. Feel free to also checkout the 6-Point Guide For Dealing with stress in sales here.
New Sales Hire Onboarding Program
About The Author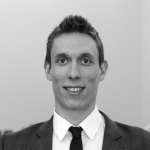 Jeff Riseley is currently the Founder of the Sales Health Alliance and Mental Health Advocate. With over a decade of sales experience – Jeff understands the importance of Mental Health in achieving peak sales performance.
Jeff combines his sales and Mental Health expertise to improve sales performance through a mix of sales mentorship and mental health best practices. His strategies have helped sales teams improve their sales process, while helping them become more motivated, resilient and better equipped to tackle stressful events within sales.