With the war waging between employees and companies about WFH, Hybrid or back to the office; leaders in the "back to the office" camp are experiencing a MASSIVE blind spot that could permanently impact their culture for years to come.
They're expecting the "old normal" to return and are underestimating the impact this massive change will have on the Mental Health and performance of their teams.
Current State Of Mental Health In Sales
Every Mental Health data point over the last 18 months has shown the vast majority of workers and leaders are struggling. For example, prior to the pandemic I found 43% of salespeople were struggling with their Mental Health; this number has now jumped to 58% as of April/ May 2021.
The data is showing that many of us did not cope well with the changes COVID brought to our lives inside and outside of work.
Massive change brought sadness, fear, frustration, depression, anxiety, anger and helplessness that we would experience on a regular basis. However during this uncertain time, many of us were fortunate enough to experience these challenging emotions within a safe environment.
In our homes surrounded by family, friends and partners who cared and loved us.
It was during this time when we all developed new habits, routines and coping mechanisms to help us adapt to the "new normal". The "new normal" of wearing masks, getting vaccinated, social distancing, etc. – is now normal.
The "new normal" will be some version of the "old normal" (as confusing as that sounds), but will ultimately bring another period of massive change. Massive change that will be coupled with yet another wave of sadness, fear, frustration, depression, anxiety, anger and helplessness as we learn to adapt to commuting and work life.
Except this time…
We won't be in the safety of our own homes where we feel safe to cry, rage and/or express ourselves to loved ones; we'll be surrounded by dozens of strangers (new colleagues hired remotely during COVID) and managers we've never been vulnerable with.
Do Salespeople Want To Go Back To The Office?
You might be saying…
But some salespeople want to be back in the office right?
Absolutely.
Similar to adjusting to COVID back in March 2020, some salespeople will navigate this change better than others. In fact, some salespeople do want to be back in the office full time, with the majority preferring a hybrid model. Here is what the data showed in the survey by Sales Health Alliance and UNCrushed that accumulated 770 responses:
"If deemed safe – What would be your ideal work environment be going forward?"
Work From Home most of the time, with some days In-Office – 39%
50% Work From Home, 50% In-Office – 22%
Work From Home Full Time – 21%
In-Office most of the time, with some days Work From Home – 13%
In-Office Full Time – 5%
The best way to interpret this data is as a spectrum. Depending on what unilateral decision a company makes, the impact of this decision will impact stress levels and Mental Health of salespeople to varying degrees depending on preference. For some, this change will be massive, extremely stressful and could be the straw that breaks the camels back.
As a result, this will be a challenging time for salespeople being forced back into an environment they do not prefer. If their emotions have no outlet, nor a safe space to be shared during this back to work shift…
What do you think will happen?
Performance issues, conflict, retention issues and worsening Mental Health challenges inside and outside of the workplace.
Salespeople Going Back To The Office Will Need Support
The main takeaway for anyone reading this article is this:
Please – if you're a leader reading this and want employees to go back to the office – you need to invest into creating a psychologically safe environment. You need to equip team members with stress management strategies. You need to lead Mental Health and wellness initiatives so people can feel comfortable expressing themselves during this next period of immense change.
The "old normal" is gone. The "current normal" is fading. And the "new normal" is coming.
If you don't think you need to prioritize Mental Health and psychological safety, then you're heading for a catastrophic disaster.
Do you think your organization and sales team is prepared for this change and new normal?
Are they even thinking about it?
Better yet, is it sustainable to let employees decide what's best for themselves, rather than issuing a company mandate?
If you think there is an opportunity for me to help support your sales team in this transition; feel free to get in touch using the Contact Us page. For regular updates and best practices to support better Mental Health in sales – join the free newsletter below.
About The Author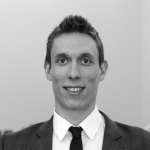 Jeff Riseley is currently the Founder of the Sales Health Alliance and Mental Health Advocate. With over a decade of sales experience – Jeff understands the importance of Mental Health in achieving peak sales performance.
Jeff combines his sales and Mental Health expertise to improve sales performance through mental health best practices. His strategies have helped sales teams become more motivated, resilient and better equipped to tackle stressful events within sales.