A few weeks ago I was invited to join Andy Paul on his Sales Enablement Podcast to discuss selling during COVID-19. This turned into a very special Mental Health in sales podcast. We were also joined by Howard Brown who is the current CEO of ringDNA and a former clinical psychologist and licensed therapist.
During this podcast, I speak to my own experience with Mental Health and the challenges salespeople face today during COVID-19. Howard shares his personal perspective from working with patients who struggled with anxiety, depression and burnout. Mental Health struggles that many sellers face – especially given more than 2 in 5 salespeople struggle with their Mental Health.
This is a very RAW, honest and transparent conversation about Mental Health in sales.
The Stigma – Mental Health in Sales Podcast
When Andy shared the launch of this episode on his LinkedIn, he shared his personal story. He talked about a time when he struggled with his Mental Health early in his sales career. The feedback was overwhelmingly positive – however, there is still stigma around Mental Health in sales and in the workplace.
Evidence shown in this comment here:
We still need more leaders to open up and share their personal struggles so that we can bring more love, empathy and compassion to our sales teams.
Especially right now during COVID-19.
So salespeople know it's OK to not be OK and get the resilience, EQ and Mental Health support they need.
My hope is that this podcast will inspire you to start the conversation with your team. If you're not ready to openly share your Mental Health story – that's OK. There are several strategies and tactics in this episode to help.
Remember we're all human. At the very least – please share this podcast with someone who may be having a tough month or quarter.
We're all in this together.
Listen Online/ Spotify / Apple Podcasts
About The Author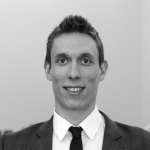 Jeff Riseley is currently the Founder of the Sales Health Alliance and Mental Health Advocate. With over a decade of sales experience – Jeff understands the importance of Mental Health in achieving peak sales performance.
Jeff combines his sales (Sales Knowledge Institute) and Mental Health expertise to improve sales performance through a mix of sales mentorship and mental health best practices. His strategies have helped sales teams improve their sales process, while helping them become more motivated, resilient and better equipped to tackle stressful events within sales.
He is currently delivering these strategies through on-site workshops, coaching and speaking engagements. To explore working with Jeff contact him at [email protected]