Within sales one of the most challenging tasks we face while trying to reach our full potential is being able to manage, maintain and be consistently aware of the level of stress our body is under. This is why we need a better way to measure mental health in sales.
When we feel our Mental Health start to decline our performance will suffer.
I was introduced to a new product recently by Tom Short,  that has been an absolute game changer for me.
WHOOP (I know weird name right…)
**Full disclaimer – this is by no means a paid/sponsored post. The WHOOP band is something that has simply helped me on my Mental Health journey**
WHOOP is a band that you wear on your wrist that is similar to a Fitbit, but on steroids. It measures 3 key metrics:
Strain – The total cardiovascular load your body experiences throughout the day.
Sleep – How much sleep you get, what type of sleep and when you should go to bed.
Recovery – Calculates how much your body has recovered based on 4 factors: Heart Rate Variability, Resting Heart Rate, Sleep and Respiratory Rate.
The brand is targeted at athletes, but I've always viewed salespeople as corporate sales athletes.
Measure Well-Being Metrics and Mental Health in Sales
Though sales organizations are consistently measuring sales pipeline input metrics like dials made, meetings booked, qualified opportunities, etc. I believe the REAL input metrics revolved around things like:
How anxious is the rep?
Are they sleeping?
What's their level of physical activity?
Level of self-esteem?
Eating right?
Etc
And…. when a sale rep encounters a negative or stressful experience within sales like a deal falling through or missing sales target – do they have the resilience, EQ and Mental Health training to respond in a mentally healthy way.
A response that will start an upward spiral instead of a downward spiral.
The first list of bullet points is where WHOOP can help measure mental health in sales by creating more transparency for individuals and teams looking to perform better.
Prior to using WHOOP I would always be using my subjective "feelings" to determine my state of well-being. It was impossible to accurately determine how well I slept, how hard I should workout and how stressed I was overall.  Factors that would all impact how effective I was at selling.
In fact one of the most interesting findings since wearing the band is how well I actually sleep and the fatigue I sometimes feel throughout the day is likely due to stress or a poor recovery.
You can see some of my personal data in the images below and feel free to read this article they published on a sleep study that was done using their technology.
Mental Health in Sales Benefits
For me personally as an entrepreneur – It's been extremely helpful receiving objective data each day. This data helps me determine if I'm in a good place to perform strenuous tasks and when I should be in bed to effectively recover.
I'm also in a group with my friends and my dad who are also using WHOOP to help look after each other. Something that could easily be implemented and used to build connection within a sales team. Especially if incentives are built into compensation to reward healthy living.
Remember – an unhealthy, anxious and burnout salesperson will have a tough time performing consistently. Eventually declining mental health will impact their mental game.
Which leads me to my main question. At the moment I'm not currently managing a sales team, but I'm curious… because there are obviously ethical concerns about using this in the workplace…
Would you opt-in to using a tool like this on your sales team and openly share data with your manager/peers?
I see it as a tremendous way to support each other provided its used for the right reasons,. Please leave your comments below so we can discuss further.
Also if you'd like to try WHOOP you can get your first month free using my code. Keep in mind they lock you into a 6 month contract if you don't cancel within 30 days.
If you're looking for ways to level up your Mental game and learn how to respond to stressful situations in a mentally healthy way check out the online course below. It teaches you how to become a corporate sales athlete.
Online Course: Improve Sales Performance Through Better Mental Health
About The Author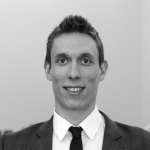 Jeff Riseley is currently the Founder of the Sales Health Alliance and Mental Health Advocate. With over a decade of sales experience – Jeff understands the importance of Mental Health in achieving peak sales performance.
Jeff combines his sales (Sales Knowledge Institute) and Mental Health expertise to improve sales performance through a mix of sales mentorship and mental health best practices. His strategies have helped sales teams improve their sales process, while helping them become more motivated, resilient and better equipped to tackle stressful events within sales.
He is currently delivering these strategies through on-site workshops, coaching and speaking engagements. To explore working with Jeff contact him at [email protected]