Alexandra Baker – the Founder and Adviser of Sales for Startups, spoke with the Sales Health Alliance to share her story and best practices for managing Mental Health in sales.
Sales for Startups was created to help startups scale. Alexandra is currently working with early to late stage start-ups around the world, helping founders build the foundation of a successful sales team.
Why do you think more awareness is needed around Mental Health as it relates to working in Sales?
This is a big topic for me and the short answer is – because there is NO AWARENESS.
When I first started consulting, I thought I would be advising startups on improving sales processes and skills. When I actually started, I realized it was an entire different set of consulting I provided for Founders.
I realized that most people outside of sales had virtually no idea what sales involved. Things which seemed so natural to me, were totally unnatural to others. I took basic principals for granted and things like incentives were revolutionary to these companies.
Leaders who are running companies have little insight into what is involved for a sales person. They have no idea how the pressure impacts the sales team and they have a limited understanding of how to motivate, encourage and set ambitious (yet totally achievable) targets.
Especially in startups, there is no guidelines or baseline measurement. There is simply a target the Founders want to hit or a target investors would like to achieve – but it's rarely based on anything.
The sales team is often not given any support (sales materials, tools, training, incentives) and expected to save the whole business.
I have seen this break not only the sales team but also the Founders. They have no idea why their sales team is under-performing. As a result, the sales team thinks they are failing, pushed to work harder, but not smarter.
It breaks everyone.
Bottom line – Sales Leaders and CEOs need to be aware of how much sales pressure impacts your body and mental health. This will help them save their own business and something I'm constantly mindful of at Sales For Startups.
What has been your experience with Mental Health throughout your sales career before starting Sales For Startups?
Wow – where do I start? The whole journey has been an extremely emotional roller-coaster.
My first proper sales role was directly out of university. This is where I was properly trained, working in a classic "Boiler Room" sales environment with a low base, high commission pay structure.
It was extremely competitive, people getting hired and fired every week, no job security and if you didn't sell, you were let go.
Surprisingly, the firing wasn't necessarily the worst thing – it was the peer pressure around you to perform. I was one of the only women in the company, which seemed normal and didn't bother me. I was extremely motivated to do prove myself as a girl and outperform a male dominated office.
This environment brought a slew of mental health challenges I was not expecting and had to overcome.
When I did well, my male colleagues would tell me it was because I was a woman (our audience was men). When I did not do well, I was told it was because I was a woman who the audience didn't respect. Therefore I had this weird mental roadblock where I was trying to improve my skills, but then also felt my performance was not something I could control.
I tried the flirty thing, I tried the bossy thing, I tried a million different techniques to ensure I could "figure it out". Trying to figure out if my peers were right about me being a woman and if it had anything to do with my success or failure.
This was a distraction, because it clearly had nothing to do with it at all. I eventually understood this, but this alone was a very intense emotional roller-coaster for my Mental Health.
Overcoming Male Dominated Offices
I figured out that I did better when I applied more skill on my sales calls. The more prepared I was for the call and the more I researched the industry and the product. The more I studied sales techniques. All of these parts set me up for success. Therefore I went from stressing about being a woman in sales to becoming obsessed with working: learning, researching, lead sourcing, anything.
I consistently worked on Sundays – all day. I would have anxiety about not doing enough. It would be on my mind 24/7. I would get a knot in my stomach if I wasn't early for work and stayed late. If I did not have 100 new leads each week, I would snap at my boyfriend for distracting me from my work. I would also read every book on sales and treat them like text books. Highlighting and rewriting pitches constantly.
After 8 months I realized that I hadn't taken a day off. I was sick with the phenomena and finally took 4 days off. I could feel the disappointment from my boss about my time away. As a result, I worked from home and found 400 leads while I was supposed to be resting. Working made me feel better about taking the time off and it was the only thing that made me relax.
Health Consequences
This obsession with working and making sales, became so unhealthy I developed an ulcer. But then I was promoted. I was sent to the UK for formal training and promoted to head of sales.
This is a huge problem in sales. The more you work the more you are incentivised. The more sales you make, the more money you make. Even if your health is at risk, you are encouraged to work harder and sales leaders rarely encourage the opposite. If they see the sales coming in, they encourage you to work, not rest – at the expense of your own health.
This breaks you, internally and externally.
Who have been your biggest workplace influences around positive Mental Health?
My former boss Nathan Robinson, Founder & CEO of The Leadership Network. Nathan, had figured it out. His strategy was to create the perfect balance between understanding what incentivised the team, the discipline, and the importance of "smart work."
He encouraged you to leave work at exactly 5:00 and made you feel guilty for not working smarter during working hours, if you felt the need to stay late. He encouraged holidays and staying home if you were sick. If you showed you cared and had a growth mindset for improvement, he would do everything in his power to make it work for you.
He showed me that a sales team, selling identical products, but working in an entirely different and smarter way, leads to even better results. Nathan's team based in the UK, was outselling the North American team every single month.
It entirely changed my perspective on work. Perhaps this is a North American mentality vs a European one, but it changed my life.
I was unable to eat many foods during my hard time in sales in Canada, but when I moved to the UK, I was able to eat everything. When I stopped working on weekends, my sales went up. Then when I started having time to think about my life and my career – I became more strategic. I started carefully learning from Nathan and applying his philosophies to my sales teams.
This landed me a CSO position at a startup.
Working hard, but not smart made me a lot of money. However working smart, focusing on strategy and implementing time for rest, created opportunities for me which changed my life.
During a typical day, week and/or quarter working in sales – What events impact your Mental Health the most?
Sales is a drug. It is not "like" a drug, it is a drug. It is highly addictive, the ups are very up and the downs very down.
Two things in sales impact me equally. Success and failure. When I close a deal, I am so high. I have this thing where I actually shake, rub my hands together fast and have a burst of energy.
When I fail or miss a target (typically set out by me), I have this gut feeling which feels like I've lied to someone close to me. It is this guilty feeling which takes over my mind and I can't get past until I start selling again.
What are some of your best practices for maintaining your Mental Health while building Sales For Startups?
BALANCE! Creating time for a Social life, time with your family, and time to relax where you actually have nothing to do. Have hobbies which you like and take seriously. Ask for help. Take initiative. Learn what normal feels like for you, so you can identify when your mental health is declining. Seek help and advice for how to deal with it.
How do you talk about Mental Health at Sales For Startups or with the Founders you work with?
Mental health within sales is huge, but I think mental health with Founders is just as big. I spend a lot of time working with Founders, speaking to them about their mental health. They are usually very open to talking about it, but very often have no idea how to deal with it.
What's the number one thing you would change about "sales culture" that you think would improve sales rep mental health the most?
Training, setting realistic expectations and leaders knowing how to manage a sales team. Much of the stress in sales comes from the top down.
When a sales team can see a plan, based on real numbers of how to achieve a target and they are given the tools which have been proven to work, they can typically feel supported and mentally okay about the journey to get there.
The Sales Health Alliance would like to thank Alexandra for sharing her story and best practices around Mental Health. You can checkout Sales for Startups and Alexandra's LinkedIn profile by clicking the link.
More than 2 in 5 salespeople struggle with their Mental Health. For more best practices to help you improve your sales performance through better Mental Health – check out the course below.
Online Course: Improve Sales Performance Through Better Mental Health
About The Author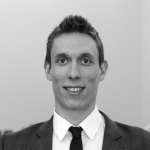 Jeff Riseley is currently the Founder of the Sales Health Alliance and Mental Health Advocate. With over a decade of sales experience – Jeff understands the importance of Mental Health in achieving peak sales performance.
Jeff combines his sales (Sales Knowledge Institute) and Mental Health expertise to improve sales performance through a mix of sales mentorship and mental health best practices. His strategies have helped sales teams improve their sales process, while helping them become more motivated, resilient and better equipped to tackle stressful events within sales.
He is currently delivering these strategies through on-site workshops, coaching and speaking engagements. To explore working with Jeff contact him at [email protected]