Mohib Khan – a Senior Business Development Executive at MultiView, spoke with the Sales Health Alliance to share his story and best practices for managing Mental Health in sales.
MultiView provides digital marketing solutions that connect tens of thousands of B2B companies with millions of their customers at every stage of the buying journey.
Why do you think more awareness is needed around Mental Health as it relates to working in Sales?
Ultimately more awareness, talk and action is needed to stay sane. Each day consists of many ups and downs, which makes it hard to maintain perspective on the things that are important in my life.
Creating awareness around mental health in sales will not only help improve my working relationships, but also maintain my relationships with friends and family outside sales.
What has been your experience with Mental Health throughout your sales career?
Sales is one of the most stressful careers anyone can pick. Everyday I start with a "0" and have to pick up the phone and start dialing. My goal is to find new people I can speak with who can benefit from what I have to offer and hopefully buy.
Achieving this goal takes a tremendous amount of effort, resilience and energy to succeed. Before I get one "Yes" I'll have to hear ten or more "No's," which challenges my motivation and can be emotionally draining. Aside from the mental and physical challenges of working in sales, there is extreme pressure.
Everyday I have to source new business, otherwise I run the risk of my company not keeping me. Having an "off" or "down" day doesn't matter – I need to make sales.
Who have been your biggest workplace influences around positive Mental Health?
My online network has been extremely helpful when it comes to maintaining my mental well-being. It's hard to talk about mental health in the workplace, but I find that there are some tremendous resources online that are beginning to offer support that I can't get internally at my company.
My family has also been a big proponent of staying positive. They help me keep perspective on the things that matter and decompress after a long day.
During a typical day, week and/or quarter working in sales – What events impact your Mental Health the most at MultiView?
The primary thing is probably meetings with my managers. There is extreme pressure on me to perform and not enough discussion around how to manage these stressful situations effectively. Sales training and coaching is great, but receiving more support for my mental health within a high pressure environment, would be extremely helpful.
What are some of your best practices for maintaining your Mental Health while working in Sales at MultiView?
For me praying and meditating daily are a crucial part of my daily routine. If I skip these activities I quickly lose certainty in my actions and start second guessing my decisions. I think this is primarily because depression starts to creep in and overthinking starts causing anxiety.
Spending my time working out helps release good endorphins and speaking with people who can help me change my mindset are other strategies I use regularly. I also really enjoy listening to audio books and motivational speeches, helping others and doing a "good deed" for a stranger.
How do you talk about Mental Health at MultiView?
The challenging part is we don't. I find people only start to care is when performance starts to slip and by that point it's often too late. It's one of the most challenging situations I've been in. Hopefully, by sharing my story, more discussion around mental health will happen and lead to more support being offered internally.
Fortunately, I've been able to keep my sales up and I work my butt off to keep a strong reputation. Everyone has days when they are not able to achieve their target and sometimes things happen within the workplace or at home that you can't control. Talking about these events, without the fear of it damaging my reputation would help a great deal.
What's the number one thing you would change about working in sales/ "sales culture" that you think would improve sales rep mental health the most?
Carving out more time throughout the day to practice gratitude would help a lot. I typically take 5 – 10 minutes every two hours to not think about sales. I focus on the good things that have happened and other things I'm looking forward to that day or week.
People learn to stress out about things, based on what they perceive success to be – usually who makes the most amount of money. It's very easy to get "greedy" in sales, but money isn't everything.
I'd also recommend investing more time and resources into people and training is important. Companies need to learn why people do what they do, so they can better support them during stressful situations.
The Sales Health Alliance would like to thank Mohib for sharing his story and best practices around Mental Health. You can checkout and Mohib's profile by clicking the link.
More than 2 in 5 salespeople struggle with their Mental Health. For more best practices to help you improve your sales performance through better Mental Health – check out the course below.
Online Course: Improve Sales Performance Through Better Mental Health
About The Author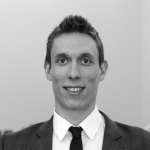 Jeff Riseley is currently the Founder of the Sales Health Alliance and Mental Health Advocate. With over a decade of sales experience – Jeff understands the importance of Mental Health in achieving peak sales performance.
Jeff combines his sales (Sales Knowledge Institute) and Mental Health expertise to improve sales performance through a mix of sales mentorship and mental health best practices. His strategies have helped sales teams improve their sales process, while helping them become more motivated, resilient and better equipped to tackle stressful events within sales.
He is currently delivering these strategies through on-site workshops, coaching and speaking engagements. To explore working with Jeff contact him at [email protected]