Stressful week ahead on the sales-floor? Date Jars can be a fun way to help Mental Health in sales. Let me explain.
One of the best things you can do is plan something you can look forward to later in the week.
Our brains are anticipation machines and planning something you can look forward to every week is an easy way to keep motivation and well being high during a busy work week.
When we anticipate something we're really looking forward to like an upcoming vacation, concert or friends birthday – dopamine is released in the brain.
This release in dopamine can be so powerful that we can actually enjoy thinking about the upcoming event more than enjoying the actual event itself. It will also help us move past stressful trigger events we face in sales and keep us focused on something positive.
Obviously with COVID-19 impacting many activities, making plans becomes way more challenging with things like concerts and vacations being off the table.
It's time to get creative.
Enter the Date Jar to Help Mental Health in Sales
Recently, my girlfriend and I setup our Date Jar again. Here is how it works and how it can help mental health:
Anytime we think of a fun idea, see a restaurant that has re-opened or new activity in the city – we write it on a piece of paper and put it in the Date Jar.
You can get really creative with this and include things like:
"Get off at a random subway stop and explore the area around it."
"Organize a Virtual Hot Wings challenge with friends"
"Pick up pizza and have a socially distanced picnic with friends in the park"
Every Sunday we each pull a date from the jar and decide on the one we like the best. This ensures we plan time together, while giving us a something to look forward to every week.
You also don't need a significant other to do this and can be a fun idea to implement with a group of friends or your sales team at work.
What are some fun ideas you're planning this week that others may want to include in their date jar?
Here are a few more ideas we came up with recently to help you get started:
Dinner with parents.
Give each other massages.
Virtual Meditation class.
Pillow Fort and Movie Night.
Plan Double Date with Friends.
Surprise each other with desserts.
Trivia Night
Beach day.
Bike ride + weekend brunch
Burgers + Driving range
Board game night
Hike + Picnic
Go for Indian food
Visit Royal Ontario Museum
To receive regular best practices on ways to manage stress levels and protect your Mental Health in sales, join the free newsletter below.
About The Author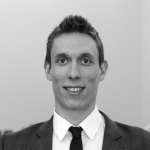 Jeff Riseley is currently the Founder of the Sales Health Alliance and Mental Health Advocate. With over a decade of sales experience – Jeff understands the importance of Mental Health in achieving peak sales performance.
Jeff combines his sales (Sales Knowledge Institute) and Mental Health expertise to improve sales performance through a mix of sales mentorship and mental health best practices. His strategies have helped sales teams improve their sales process, while helping them become more motivated, resilient and better equipped to tackle stressful events within sales.
He is currently delivering these strategies through on-site workshops, coaching and speaking engagements. To explore working with Jeff contact him at [email protected]