Have you ever caught yourself saying something like "I feel like a failure" or "I'm just not cut out for sales…"?
These intrusive thoughts are usually kept silent and muttered by thousands of salespeople every single day. Especially when their Mental Health is declining and moving down the Mental Health spectrum.
When these thoughts manage to escape the inner workings of a salesperson's mind and outwardly spoken – they can catch even the most tenured sales leader off guard.
So how can a sales leader respond to these types of statements and effectively support a struggling rep?
How to respond to "I feel like a failure…" in sales
When sales leaders are unprepared, most will try their best and respond in the following ways…
​
​"C'mon you know that's not true…"
"You've hit your target 10X in a row…"
"Remember that big client you closed…"
"You're gonna close the next one…"
"Don't worry about it… I believe in you…"
"Just focus on more volume…"​
​
If you've been a leader and have tried any of the statements above, you've likely been frustrated by how ineffective they are at helping your rep feel better.
You think…
"I'm being so positive and supportive… Why isn't it helping?"
It's not helping because you're trying to respond to an emotional statement from the rep, with a rational answer.​
When you try to talk an emotional rep into being more rational, it will likely make them shutdown further.
This is because rational responses in these moments subconsciously tell the rep that you, as their leader, do not understand what experiencing failure feels like. It's telling them you think what they're feeling is not normal and they should be feeling differently.
As a result, they can start to feel more isolated, more lonely and more shameful about how they're feeling.
​
So what can you say instead?
Project Mamba: Stop Letting Stress Impact Your Commission Check
Stretch your vulnerability muscles and build an emotional connection.
Try saying…
"I appreciate you sharing. I know what it feels like to feel like a failure in sales. It happened to me when…"
Then share a personal story about a time when you felt like a failure; every salesperson and sales leader has at least one.
What made you feel like a failure?
How did feeling like a failure make you feel?
How did others help?
What actions made you feel better?
Your job as a leader is NOT to tell a rep how they should be feeling.
Your job is to help them understand that what they are feeling is normal.
You do this by building an emotional connection through a shared experience. That way they understand you "get what it feels like" to be in their shoes.
When you can build this connection successfully, it provides psychological safety and makes the rep less fearful of being blamed or judged for how they're feeling.
Only when fear is removed, can rational conversations can begin.
Project Mamba: Stop Letting Stress Impact Your Commission Check
About The Author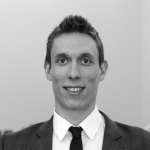 Jeff Riseley is currently the Founder of the Sales Health Alliance and Mental Health Advocate. With over a decade of sales experience – Jeff understands the importance of Mental Health in achieving peak sales performance.
Jeff combines his sales and Mental Health expertise to improve sales performance through mental health best practices. His strategies have helped sales teams become more motivated, resilient and better equipped to tackle stressful events within sales.