How often are you ending your weekend with a "Self Care Sunday"?
"Sunday Scaries" have the tendency to ruin a perfectly good weekend – even for the most tenured salespeople. While out for brunch with friends or catching up with family, all of a sudden we can get blindsided by a wave of anxiety. Intrusive thoughts take over as we start to panic about the sales metrics, sales targets and mountain of stress that is less than 24 hours away.
The data on Sunday Scaries shows how common and problematic this issue really is. A recent LinkedIn survey found 80% of workplace professionals experience stress and anxiety build up on Sunday evenings.
If you work with a younger sales team – Sunday Scaries and those who face heightened levels of anxiety on Sunday are even more frightening because it impacts:
94% of Generation Z workers.
91% of Millennial workers.
72% of Generation X workers.
69% of Baby Boomer workers.
This means the vast majority of sales teams are starting the week behind with their Mental Health already in decline. Heightened levels of stress, lack of sleep and anxiety that will impact their sales performance.
What can you do?
Consistently planning a Self Care Sunday will help you combat these anxious thoughts and ensure you start your week refreshed. If you forget to plan one and feel the Sunday Scaries knocking – all you have to do is ask yourself this one simple question.
It will help you break a downward spiral before it starts and ensure you find the answer to what you need in that moment.
Self Care Sunday – Million Dollar Question
"If my best friend was feeling the way I am right now – What would I tell them to do?"
You might tell them to…
Go for a walk.
Don't skip lunch and eat something.
Spend time with friends or family.
Make a plan for Monday morning.
Go for a massage.
Determine "urgent important task" versus "non-urgent important tasks."
Reach out to your manager, friend or colleague and tell them how you're feeling.
Make a pros and cons list.
Get a good night's sleep.
Plan a Mental Health day later this week.
Ask for help or delegate some work tasks to a colleague.
Plan a vacation.
Journal.
Meditate.
Go to the gym.
Whether you are an expert on Mental Health or not, we all know how to give good advice and help friends when they are in need.
When we're trapped in a downward spiral and overwhelmed by Sunday Scaries we lose perspective. We feel helpless and forget how to access all this awesome advice for ourselves. The solution to our suffering is trapped behind a cloud of anxiety we can't see through.
So as you read this post – before the cloud of anxiety sets in – grab your phone and open up your calendar. Set a reminder or recurring calendar invite for Sunday at 12pm that says:
"How am I feeling? What would my best friend tell me to do right now to feel better?"
Asking this question on a regular basis will help you defeat the Sunday Scaries and consistently remind you to treat yourself to a Self Care Sunday.
For more best practices on ways to improve your Mental Health in Sales – join the newsletter below.
About The Author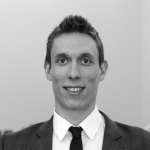 Jeff Riseley is currently the Founder of the Sales Health Alliance and Mental Health Advocate. With over a decade of sales experience – Jeff understands the importance of Mental Health in achieving peak sales performance.
Jeff combines his sales (Sales Knowledge Institute) and Mental Health expertise to improve sales performance through a mix of sales mentorship and mental health best practices. His strategies have helped sales teams improve their sales process, while helping them become more motivated, resilient and better equipped to tackle stressful events within sales.
He is currently delivering these strategies through on-site workshops, coaching and speaking engagements. To explore working with Jeff contact him at [email protected]